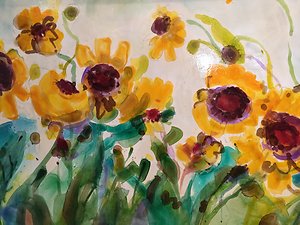 Counselling and Psychotherapy

The terms 'counselling' and 'psychotherapy' are often used interchangeably and although there is a good deal of overlap, there are some important differences between the two. Counselling is usually shorter-term and focussed on particular issues and how to manage them, whereas psychotherapy tends to be longer term and focusses on the roots of those problems; psychotherapists have also had a longer training and have undergone extensive personal therapy.

I am trained as both a counsellor and psychotherapist and will happily work in either way, dependant on what suits you best.
What to expect
After an initial, no obligation, consultation during which we would assess what the issues are that you want to work on and whether we both think we could work together, we would agree to meet regularly for a standard 50 minute session, usually on a weekly basis.

This first meeting is important as it has been shown that the most likely indicator of a successful therapy outcome is the relationship between therapist and client. I therefore aim to establish a secure, trusting and collaborative relationship between us, so that you feel able to talk freely about what is troubling you.

Together we will attempt to make sense of things, often sorting out troubling aspects of your past so that you are better able to deal with things in the present. I will listen very carefully and non-judgementally to your concerns, try to put myself in your shoes whilst at the same time, offering perhaps a different perspective and some gentle challenging, so that you are able to re-examine some of the issues that you bring. I see counselling and therapy as a collaborative partnership between us, where I walk alongside you but you determine the direction.


How often?
My own experience as well as clinical evidence tells me that counselling and psychotherapy is most effective when sessions are regular and predictable. Weekly sessions on the same day and time each week are therefore advisable.
How long?
I offer both short-term or longer-term therapy. This can be discussed at the initial consultation. I would usually advise a commitment to a minimum of six sessions, once the decision to work together is taken. However, some clients like to start therapy with the feeling that it is open-ended. It's up to you.